The temperature goes up, the prices go down!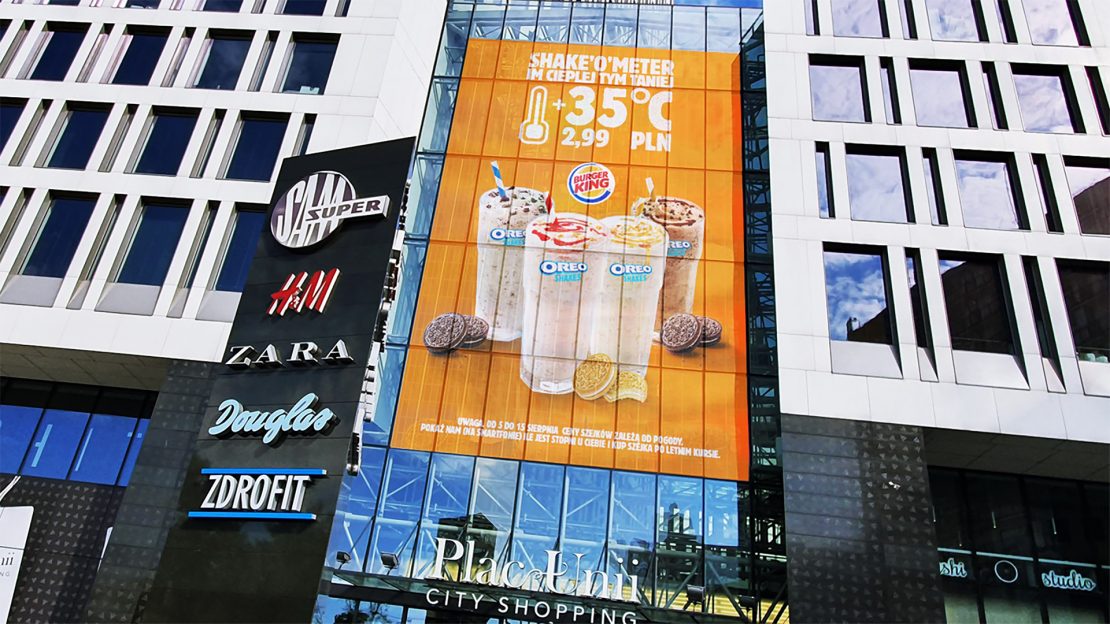 Screen Network shared colorful and dynamic Digital OOH Campaign which treated the public to discounted Burger King Oreo Shakes. Using our Digital OOH network in major Polish cities, we used real time data to trigger dynamic weather ads via creative response technology, meaning the creative would change based on the temperature. The greater the temperature, the greater the discount on the cost of the Burger King Oreo Shakes. This is worth the quick read and the video is just over a minute, worth seeing.
The price of a shake depended on the current temperature near selected screens. When the thermometers showed over 25°C, the shake cost 5.99PLN. However when the temperature reached above 30 and 35 degrees Celsius – frozen drinks were available respectively for 4.99 PLN and 2.99 PLN. When the summer got tropical and the thermometer showed 40°C and more – the shakes at Burger King were available for free! Residents of Polish cities did not have to check the temperature to know when they were offered a discount. LED screens located next to the restaurants refreshed this information in real time and changed the displayed ads.