How Polish Police And AI Computer Vision Used Innovative DOOH Campaign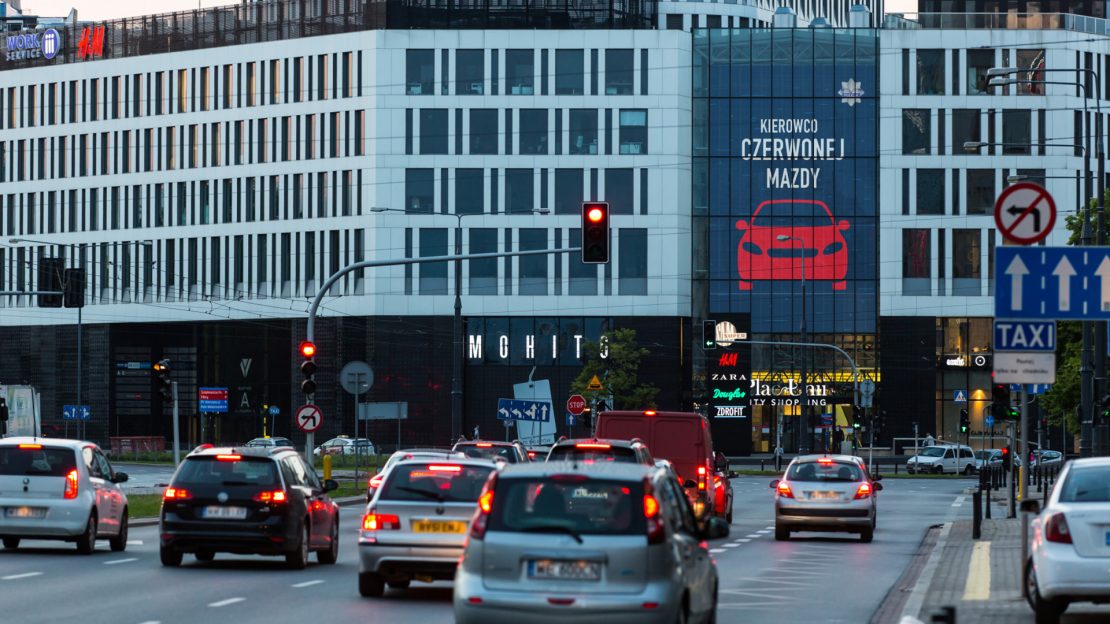 Polish Police together with Screen Network conducted an innovational campaign "Your Lights – Our Security" employing computer vision. The campaign utilized a 165-meter LED curtain located on the facade of the "Plac Unii City Shopping" in Warsaw. The goal was to alert drivers to their lights malfunction. The screen recognized the make and color of the car and provided a personalized warning just when the drivers needed it the most.
The idea was developed jointly with the traffic department of the Polish Police Headquarters. During autumn visibility on roads deteriorates. Headlights malfunction is very common whereas proper car lighting system is crucial for the safety of road users. Therefore, in addition to the campaign conducted on 20 thousand of DOOH screens, Polish Police decided to carry out a special campaign using AI and computer vision. For the purpose of the campaign a 165-meter LED curtain located on the facade of the shopping mall 'Plac Unii' in Warsaw was selected.
The screen is equipped with sensors and software based on artificial intelligence. The solution is designed to recognize cars by brand trademark on the front of the car and their color. The software was provided by the Veturai company -experts in deep learning and computer vision solutions.
The screen recognized cars from as far as 200 meters. However, due to the safety reasons, dedicated to target only those drivers who stopped at a red light in front of the screen. The system was able to recognize the following car brands and colors (effectiveness – 90% for the car make and 95% on average)
The solution has been fully anonymized. Characteristic features of vehicles are protected by blurring identifiable elements, and the video streaming from cameras was used by the software only in real time.

Headlights play an important role in the road traffic. If they are defective during bad weather conditions the likelihood of a road accident increases. Efficient, correctly adjusted headlights allow the driver to notice an obstacle or a pedestrian beforehand.

The campaign "Your Lights – Our Security" has been conducted for several years It gained a large group of supporters, including road users, as well as institutions and organizations endorsing our activities.

Deputy Inspector Radosław Kobryś / Road Traffic Bureau of the Polish Police Headquarters
Digital OOH focuses attention on issues that matter. Thanks to the fast development of AI and deep learning algorithms, we can now match the ads to the environment and target group in real time. The AI application used in the 'Your Lights – Our Safety' project, created by Veturai, can detect and classify vehicle brands and colors in real time, so that we've been able to display an extremely personalized message on the screen and alert drivers when they needed it the most

Damian Rezner – Head of Think DOOH / Screen Network